The Singapore Institute of Surveyors and Valuers (SISV) represents local land surveyors, quantity surveyors, valuers, property managers, property consultants and real estate agents at the professional level. Our members actively service the real estate sector and construction industry. They also help shape Singapore's vast built-city environment – from land development design & implementation right through to final issue of strata title.
Highlights
- 2nd Singapore Realtors Conference on 27 Aug 2015 : Details coming soon ! - SISV 33rd Annual Dinner, 29 October 2015 - More Details Soon! 13th South East Asian Survey Congress: 28 - 31 July 2015, Marina Bay Sands, Singapore

CPD Events

CPD Activities approved by the CEA for the mandatory CPD Scheme:
Click on the date(s) for event details !!


Conflict Of Interests & How To Avoid Them (CEA SN: C1L1S0004)
2 Core CPD credits awarded under Core Category 1 / Level 1 approved by CEA for the mandatory CPD Scheme
Date: 14 July 2015 (PM) Click here for details
CPF Policies in Relation to Real Estate
2 Core CPD credits awarded under Core Category 2 / Level 1 approved by CEA for the mandatory CPD Scheme
Date: 31 July 2015 Click here for details
Understanding Law Of Contract & Terms In Option To Purchase
2 Core CPD credits awarded under Core Category 2 / Level 1 approved by CEA for the mandatory CPD Scheme
Date: 12 Aug 2015 Click here for details
Seminar: Dispute Resolution Skills (CEA SN: C3L2S0237)
2 Core CPD credits awarded under Core Category 3 / Level 2 approved by CEA for the mandatory CPD Scheme
Date : TBA
Conflict Of Interests & How To Avoid Them (CEA SN: C1L1S0004)
2 Core CPD credits awarded under Core Category 1 / Level 1 approved by CEA for the mandatory CPD Scheme
Date: TBA
Seminar : Designing An Effective Complaints Management System
2 Core CPD credits awarded under Core Category 3 / Level 2 approved by CEA for the mandatory CPD Scheme
Date : TBA
Data Protection Act and its impact on Industry
2 Core CPD credits awarded under Core Category 2 / Level 1 approved by CEA for the mandatory CPD Scheme
Date : TBA
Seminar : Overview Of The Commercial & Industrial Properties
2 Core CPD credits awarded under Core Category 2 / Level 1 approved by CEA for the mandatory CPD Scheme
Date : TBA
Understanding Strata Management Law
2 Core CPD credits awarded under Core Category 2 / Level 1 approved by CEA for the mandatory CPD Scheme
Date: TBA
Seminar : Policies for Executive Condominium (EC) (CEA SN: C2L1S0139)
2 Core CPD credits awarded under Core Category 2 / Level 1 approved by CEA for the mandatory CPD Scheme
Date : TBA
Seminar Cum Workshop: Valuation For Estate Agents (CEA Serial No: C2L1S0206)
2 Core CPD credits awarded under Core Category 2 / Level 1 approved by CEA for the mandatory CPD Scheme
Date : TBA
Stamp Duty Calculation for Sale & Lease of Real Property (CEA Serial No: C2L2S0260)
2 Core CPD credits awarded under Core Category 2 / Level 2 approved by CEA for the mandatory CPD Scheme
Date: TBA
Land Surveying (LS) Division:
Quantity Surveying (QS) Division:

To sponsor the 2015 QS CPD Seminars, please click here To view, QS courses, please click here

Our Sponsors for CPD Seminars 2015: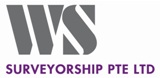 Other Institutions:
Non CPD Event:
Valuation & General Practice (VGP) Division: